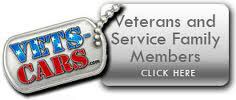 Brian Harris Mazda Brings  the World of Mazda in the New Orleans Area

At Brian Harris Mazda, we take pride in bringing you hot innovation and creature comforts with a dynamic selection of new Mazda models and like-new used cars. While they won't all fit your individual sense of style (and, that's a good thing), each is perfect for taking to the streets of New Orleans, Slidell, Metairie and Gulfport MS. Furthermore, they're complemented by a suite of products and services designed to make the dream of ownership a long-lasting reality.
How will a new Mazda such as the Mazda2, Mazda3, Mazda5, CX-7, CX-9 or an all new 2014 Mazda CX-5 or Mazda6 elevate your daily commute?
Well, for one: the peace of mind that comes with an impressive list of cutting-edge safety features. Additionally, there are a host of creature comforts. These come in the form of supportive seating, temperature control, a killer sound system and other A-list entertainment options?You catch our drift. Everything about the new Mazda2, Mazda3, Mazda6, CX-5 and CX-9 - from their time-tested endurance to their fun-inspired performance - is designed to give you something to look forward to.
Maybe you're looking for a like-new used car to travel the streets of New Orleans, Slidell, Metairie or Gulfport MS in, rather than a new Mazda. You're in luck. The used car collection at Brian Harris Mazda is paramount both in terms of breadth and integrity; and, it redefines what most drivers in the New Orleans area ever thought a used car buying experience could be. All you have to do to take a used Mazda for a spin is visit 293 East Howze Beach Road, Slidell, Louisiana.
Car Loan, Mazda Lease, Parts and Mazda Service in the New Orleans area

If you're looking for car loans in New Orleans, Slidell, Metairie and Gulfport MS areas, you've come to the right place. At Brian Harris Mazda, we understand the excitement that comes with finding the car of your dreams. That's why we're ready to help you find the car loan or Mazda lease that fits your individual needs as soon as possible. This means you can spend less time crunching numbers, and more time enjoying your next car.
To round out the New Orleans-acclaimed Mazda products and services we offer drivers from Slidell, Metairie, Gulfport MS and beyond, Brian Harris Mazda also provides a comprehensive menu of Mazda services and genuine parts.

Click here to schedule a service appointment or swing into 293 East Howze Beach Road New Orleans, Louisiana, during our regular business hours. And, if you are planning to do it yourself, remember to check out our latest Mazda parts specials first.
When you have Brian Harris Mazda on your side, finding and owning a new or used Mazda becomes easier and more enjoyable. We look forward to seeing you here at 293 East Howze Beach Road, Slidell,  Louisiana  in the near future; and we strongly encourage you to give us a call or stop by from New Orleans, Metairie or  Gulfport MS and see us during regular business hours if you have any questions.